WELCOME TO AMBUSH PAINTBALL! 
Current Drop In Hours:
Saturdays & Sundays from 10am- 4pm
Please call ahead to confirm availability if you require rental equipment. During the Spring & Summer months, we fill up fast on weekends. Always call ahead to confirm availability and make a reservation to secure your spot today! 
ABOUT AMBUSH: 
Ambush Paintball was established in 2001 and we have been providing fun, adrenaline pumping, exciting outdoor games for over 20 years! We celebrated our 20th anniversary in 2021 and are proud to still be offering paintball experiences!
Whether you are a first timer, or a seasoned paintball veteran, Ambush Paintball has something to offer you! We offer a wide variety of paintball opportunities including weekend drop-in rental groups, private games, corporate functions, special scenario games, and even our competitive Ambush Speedball Field. Regardless of your experience level, our friendly and helpful staff will ensure an amazing time!
Visit the above links for field information, maps, bookings, videos and other important info. Are you ready?
AMBUSH NEWS & UPDATES:
March 2023- NEW FIELD!!
Opening Sunday, March 12th for the Scenario Game then open to the public! More renovations coming this year! Check out our video of the new field in the link below. Stay tuned. 
https://www.facebook.com/AmbushPaintballField
MARCH 2023
*Update: Due to the snow it has been rescheduled for Sunday, March 12th 2023. 
Ambush is excited to be officially opening our newly renovated field AND… we are happy to be welcoming www.bcpaintball.com on Sunday, MARCH 12th 2023 to be hosting our first scenario game of the season "RED DAWN 2023″. To register you must contact BCPaintball.com (online payment accepted) or email them at bcpaintball.com@gmail.com for more information. Tickets only $40 and all players of all levels welcome! Don't miss out! Register today!!
January 2023
Happy New Year! Ambush wishes everyone a very Happy New Year full of fun and adventures! We are in the process of upgrading and renovating our rental fields and can't wait to share the finished project with you all in early 2023! Check back here and on our social media (Facebook and Instagram) for regular updates! See you all on the fields soon!
November 2022
Renovations Starting Soon! Ambush is excited to announce that we are starting renovations on our rental fields. Stay tuned for exciting upgrades coming this fall!
Scenario Game: Transformers
August 2022
Thanks to everyone who came out on Sunday, August 14th for our event! And special thanks to our own Chris Walker for hosting the event.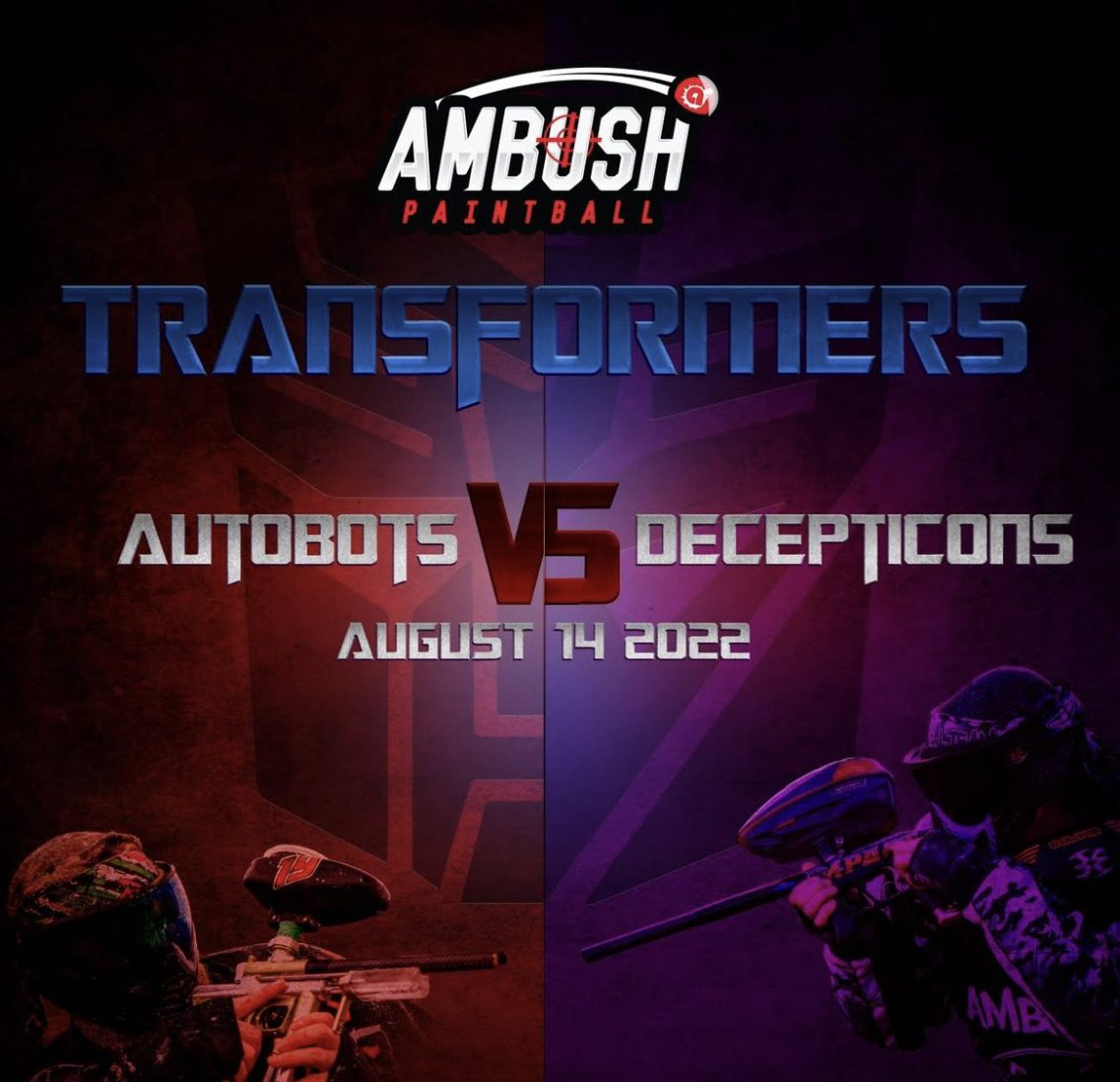 AMBUSH IS HIRING!
July 2022
Ambush is looking for staff for part-time and on-call positions. Are you an outgoing, trustworthy, reliable, person who likes to work as a team? The job will entail equipment set up & take down, giving safety speeches & reffing large groups of customers, general field maintenance, garbage clean up, and basic field work. If you think this may be you, email Corine with your resume (corine@ambushpaintball.com) or drop off a resume at the field.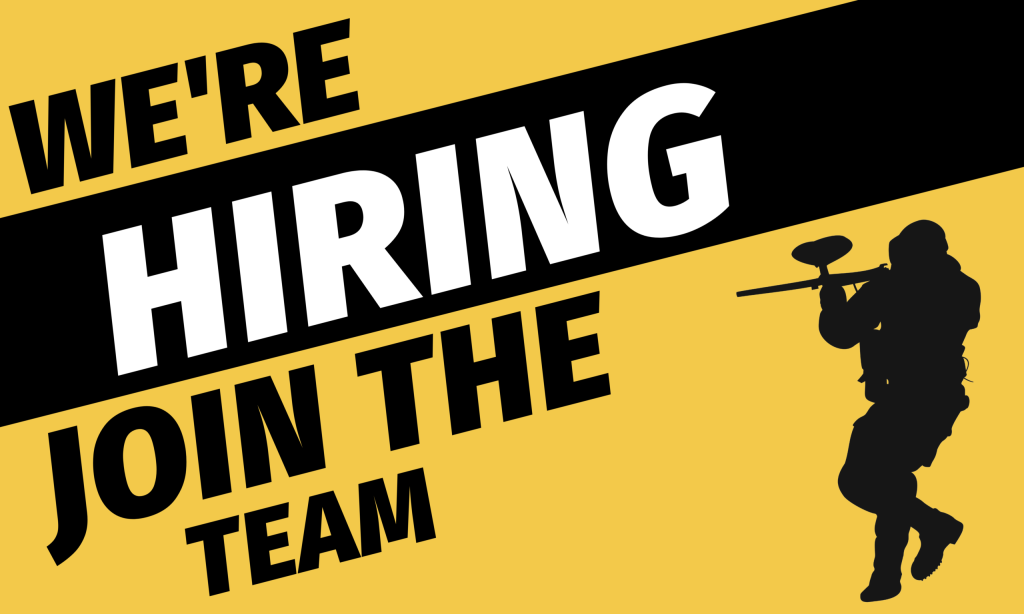 COVID UPDATE (July 2022)
Due to the ongoing Covid pandemic, we ask all customers to do a daily health check BEFORE coming to the field. IF you have any symptoms, please DO NOT come to the field. We appreciate everyone's cooperation & understanding in keeping everyone safe.
Ambush will also provide hand sanitizer, disinfected gear (masks), and equipment on site.. As an outdoor recreation field, we also encourage all customers to maintain their social distancing while in the staging areas between play. We are also restricting the number of players at any given time so although we are open for 'drop in's' we encourage anyone interested in playing to call ahead and reserve a spot.
Ambush reserves the right to turn people away if at capacity. 
Weekday Bookings:
Require 10+ people and 24 hours notice to reserve. Call us today!