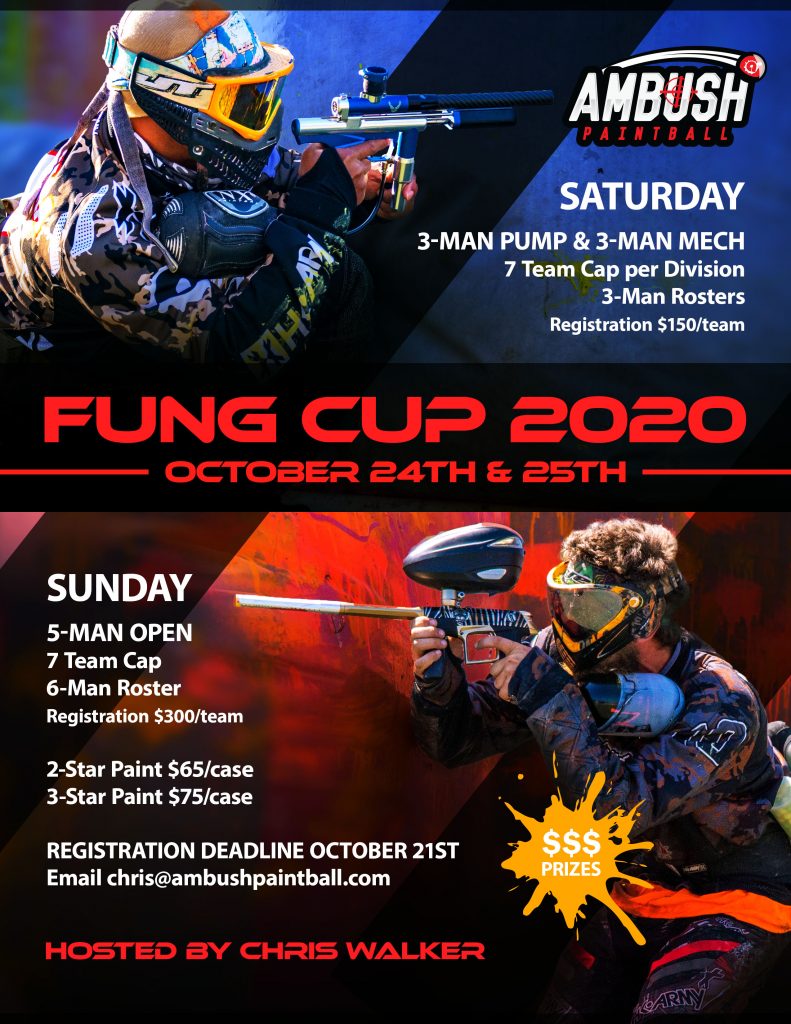 We are very happy to announce that our annual FUNG CUP is back for 2020.

Started way back in 2010, Fung Cup is always one of our favorite events to host each year. We have two days of paintball for you with just about every format you could shake a stick at so dont wait and get that team signed up today. We do expect to sell out.

For more info please call us at 604 812-2379 or email chris@ambushpaintball.com

NOTE: We will be following SOCIAL DISTANCING protocol and the event will be limited to teams and approved persons only.