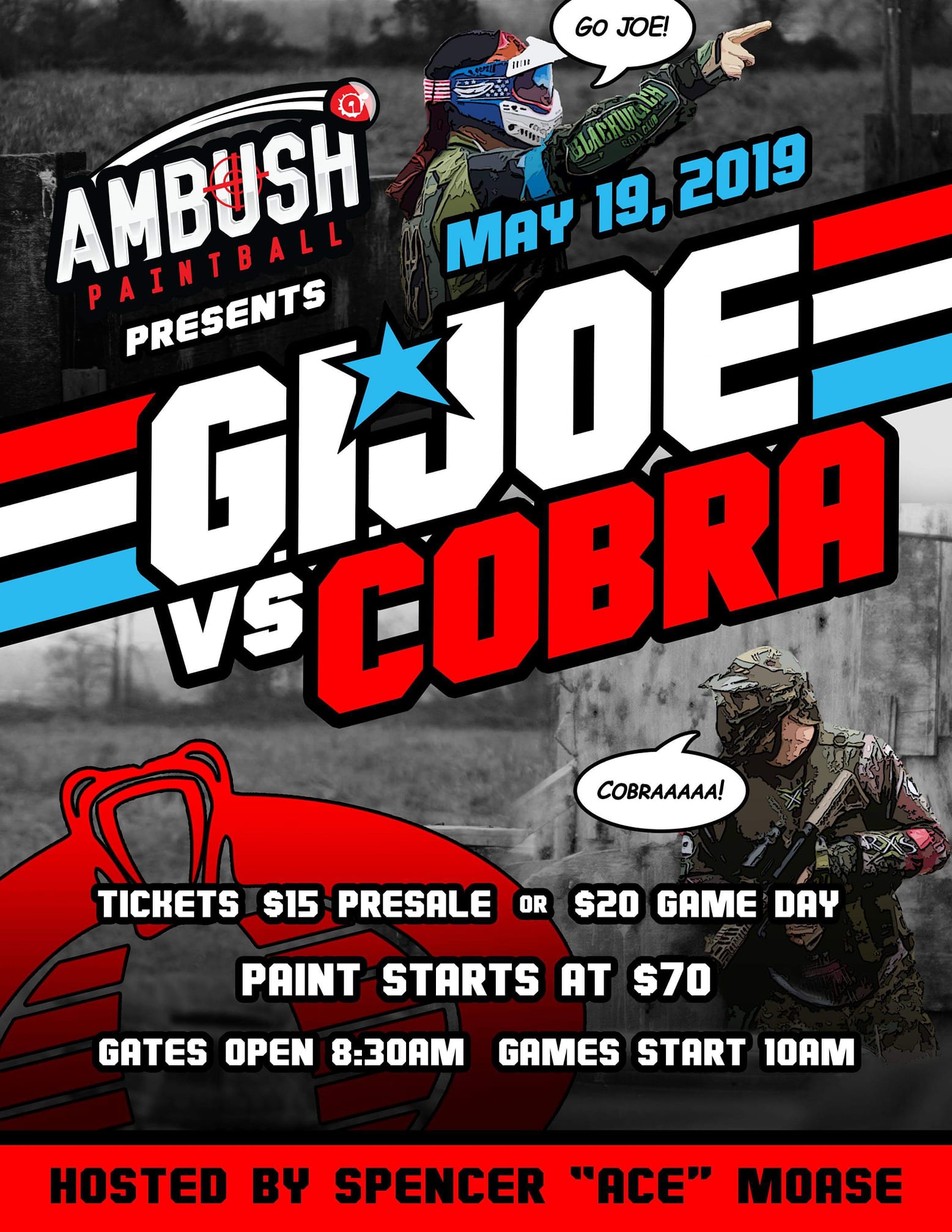 Coming this Spring to Ambush, we present an epic conflict that was once all to common on a Sunday morning.
For one day we transform the epic battle plains of Ambush Paintball into one massive field of carnage for an exceptional day of re-living childhood fantasies, and having a pretty rip roaring game of paintball in the process.
Hosted by our resident scenario aficionado Spencer "Ace" Moase, this game will take place for the entire day. The game will feature various objectives to complete, items to capture and most importantly opponents to shoot!
All with a flair that will either have you shouting GO JOE or HAIL COBRA!
SCHEDULE:
May 19th
Gates 8:30am
Registration 8:45am
First Game 10:00am
Lunch Break 12:45pm
Lunch Break Ends TBD
Game Ends 4:00pm
Awards 4:30pm
TICKETS:
Tickets can be purchased at the field, by calling 604 812 2379 or by emailing info@ambushpaintball.com
PAINTBALLS:
We will be selling 3 types of paintballs. We will have a base GI and HK ball available at a rate of $70 per case, as well as a high end HK grade for $80 per case.
This is a field paintball only event, standard field rules apply, and Ambush Paintball reserves the right to refuse service to anyone.
FOOD:
We will have an onsite food vendor.  Details TBD.