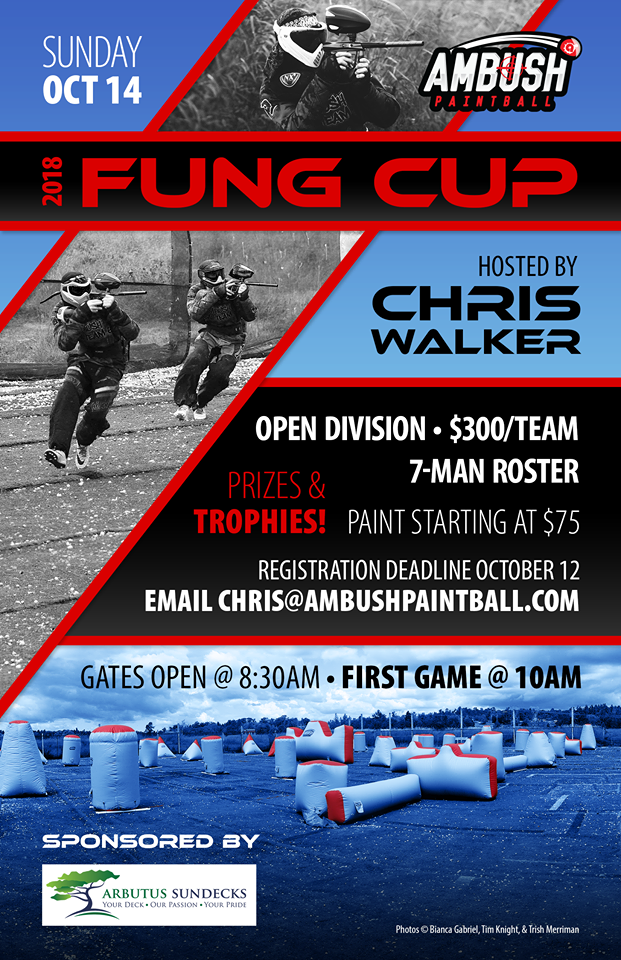 Yes you read that right…..
 FUNG CUP!
The Fung Cup has been a classic tournament of Ambush Speedball and finally in 2018 we are bringing it back!
Tons of awesome prizes available, 5 man games, and all the good ol' fashioned fun that Fung Cup always brought with it.
This year, its being ran by our Speedball Manager CHRIS WALKER,
so give him a shout at Chris@ambushpaintball.com  or (604) 812-2379 to register!
for facebook event info, please visit here!

REGISTERED TEAMS:
–
–
–
–
–
(REGISTRATION DEADLINE IS OCTOBER 12th @ Midnight.)
For those that dont want to play, we encourage you to come down and support your favorite field/squad.
As always spectating is free!
SPONSORED IN PART BY